You need to provide in-text citations and bibliographic citations in your Genre Analysis Report, so this week's #TuesdayTutorial reviews How to identify and credit sources (6m 32s).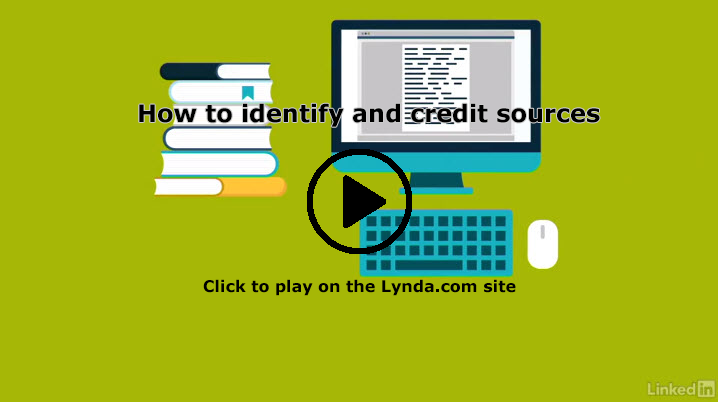 In your Genre Analysis Report, you can use whatever bibliographical format you are most familiar with. Here are some tools if you are unsure how to make correct citations:
You can also watch the Lynda.com information on Citing Sources in research papers for more specific examples of citations.
Note: This video has closed captioning, so it does not need a transcript.
---