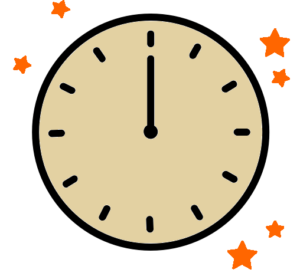 Every week, usually around midnight on Mondays, I will post details on this site about the work for the week. You can follow Twitter updates or sign up for email notifications for each new post (see info below). The posts are also forwarded to Canvas as an Announcement.
Once you get notification that new content is available, come to this site to find instructions on the activities for the week. You will find an outline of specific things you need to write or do for the course and a reminder of upcoming due dates. Be sure that you follow the instructions for your course (Business Writing, or Technical Writing).
Additionally, there will be posts with tips, advice, and discussion prompts throughout the week. For instance, I share relevant infographics on Thursdays and videos that connect to what we are studying during the weekend.
Since this site is a WordPress blog, the posts on the homepage appear in reverse chronological order. The newest post is at the top of the page, with the older posts at the bottom. You may need to scroll down to find the post you need.
You can also use the All Posts by Title link in the menu bar at the top of the page to find the post for a specific day.
Keeping Up with the Website
You can find out exactly when I post new content on the site by following the Twitter account @HokieTengrrl. You can also see @HokieTengrrl Tweets in the right sidebar throughout the course website, so even if you don't use Twitter, you can check the sidebar to see what has been added recently.

If you like text messages, you can sign up for Remind. This free site lets me push out text and email message reminders and announcements about due dates, new pages on the website, and other updates. You can sign up if you want to, and you get to choose whether you want text messages or email messages. Find all the details in the Instructions to Sign Up for Remind Messages (PDF).
You can also use the "Subscribe Via Email" option in the the course website sidebar, which will send you an email message whenever I add a new post to the course website. The sign-up process is simple: Add your email, and click subscribe. You'll have to confirm your subscription. That's it. The email messages will have information on how to unsubscribe if you decide you want to.
Icons all from The Noun Project and used under a CC-BY license: midnight by Made by Made.
---