This week, the daily posts focus on correspondence in general. You will find posts that apply to letters, memos, and email messages—all of which you write in the workplace. Since none of the course projects focuses on correspondence, these posts will cover this important topic.
Most of the time, the workplace letters you write will be formal letters. You will use letters for things such as job applications, official requests to someone inside or outside your organization, documentation of complaints and reprimands, and recognition of special achievements. Here are some more specific examples that you are likely to see early in your career:
cover letters that are part of a job application packet.
thank you letters to those who are part of your job search (e.g., interviewers, HR staff, those who write recommendations).
recommendation letters for those you work with.
cover letters (or transmittal letters) that accompany reports and proposals.
In all these cases, you will want a formal letter. You may occasionally write informal letters in the workplace, but it's typical for informal correspondence to be handled in email messages. Before considering today's infographic, watch this short video from Rasmussen College to find out "How to Write a Formal Letter" (3m49s):
Next, from the website The Visual Communication Guy, our #InfographicInspiration provides an annotated explanation of what goes into a letter and how to format letters that you write. Note that the image on this page is minimized; here is the enlarged (and more readable) version.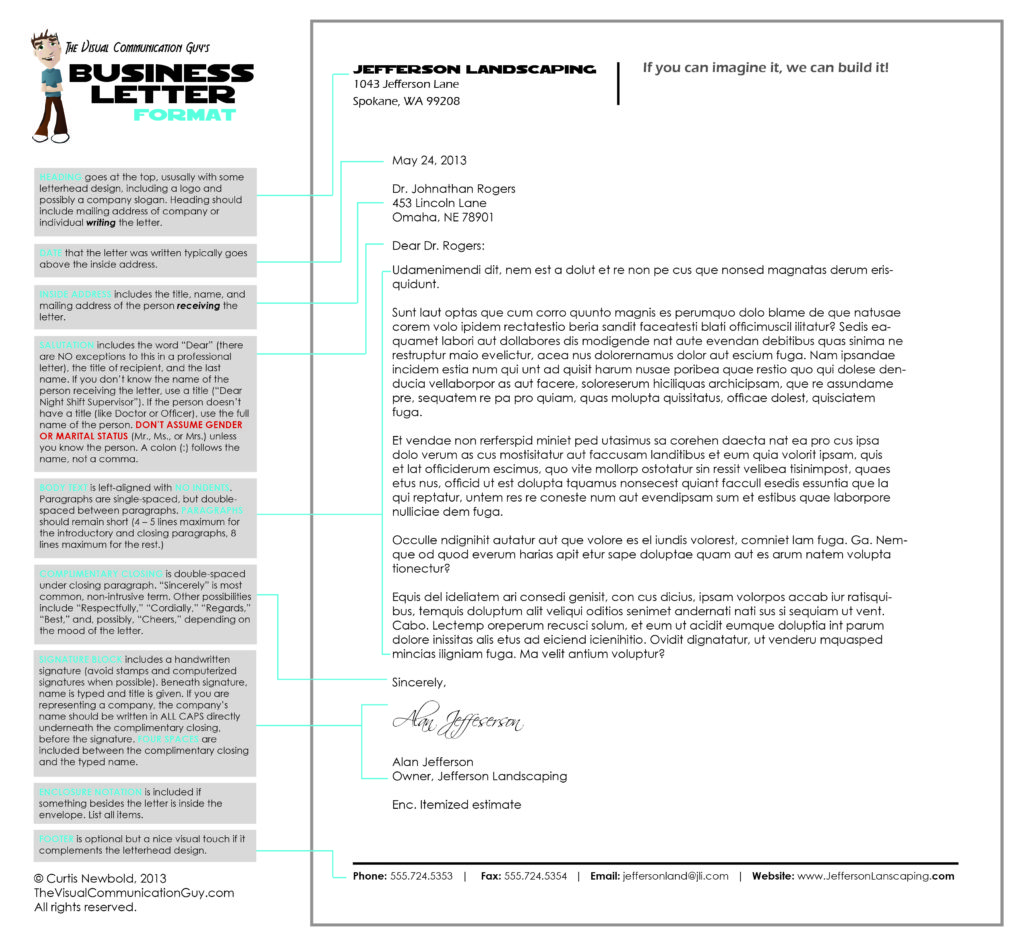 Note: This infographic is explained on the related website, so it does not need a transcript.
---