This week, the daily posts focus on advice and strategies for writing effective email messages. You will find that writing email that is clear, concise, and engaging is critical to your success in the workplace. Since none of the course projects focuses on email, these posts will cover this important topic.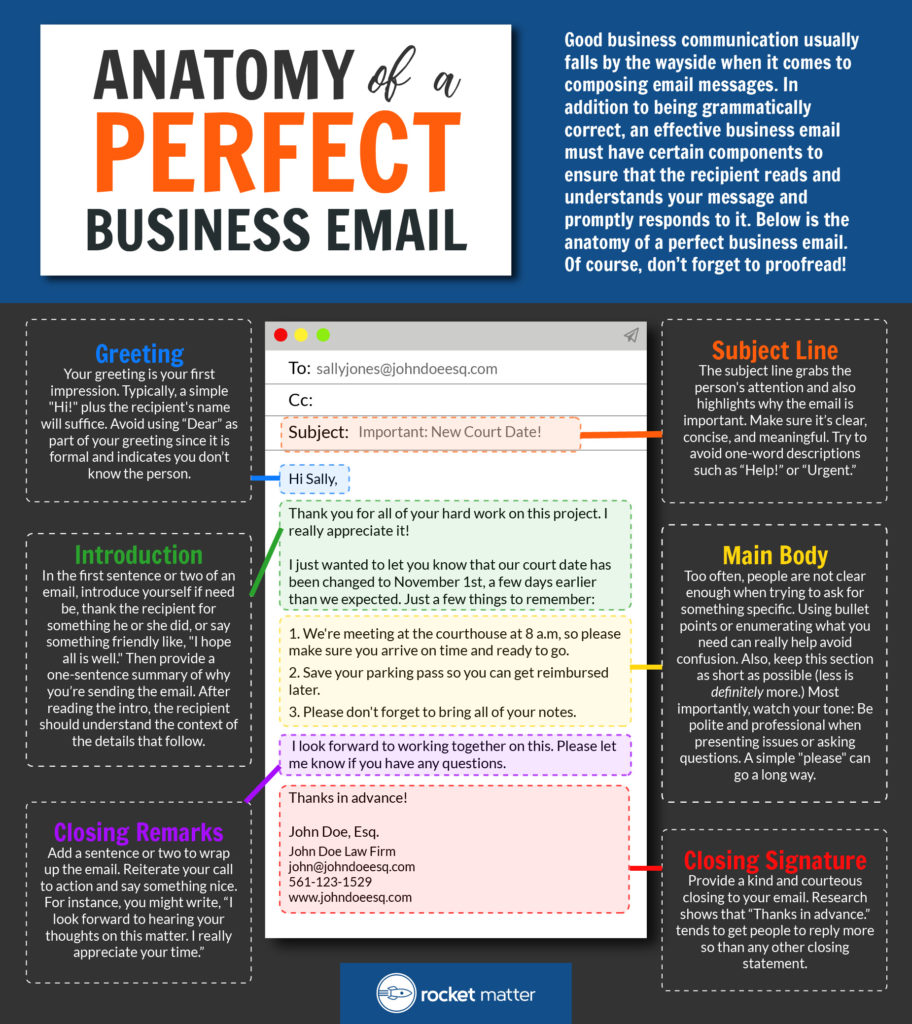 Everyone in this course has surely had to write to a teacher at some point. You may have had a question about an assignment, needed an extension on a project, or wanted to explain a class absence.
No matter what reason you write, the Inside Higher Ed article "Re: Your Recent Email to Your Professor" outlines tips for how to write email messages that persuade your professors to help you.
As a bonus, you can also consult the infographic on the right, which outlines the parts that comprise a perfect business email message:
Subject Line
Greeting
Introduction
Main Body
Closing Remarks
Closing Signature
Depending upon the purpose and audience of your message, the length of these sections may vary greatly. There's no reason to pad your message out for a short request, for instance. Adding extraneous information in that way just buries the point you are trying to make. Use common sense.
Reflecting on these resources, what experiences or examples can you share that relate to writing to professors? What other advice have professors given you about writing to them? How would you compare writing to professors to writing to your manager or another executive in the workplace?
Note: This infographic needs a text-based transcript. See the Optional Accessibility Transcript Activity for more details.
---