Adapted from an assignment by Jim Collier's on his Technical Writing course site.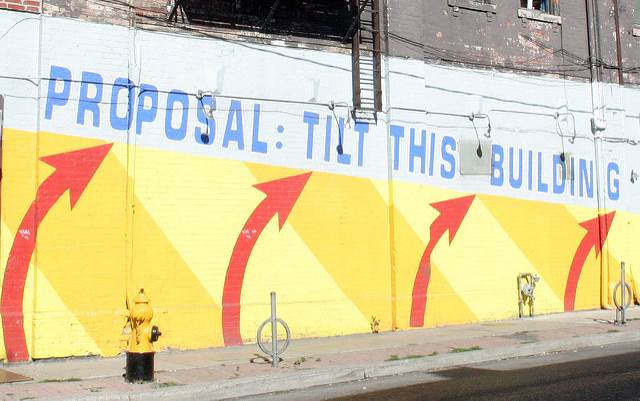 You have read several resources on writing business and technical writing proposals. For today's #WednesdayWrite, you will compare what you have read to a new resource and draw conclusions about the characteristics of and strategies for writing a proposal. I have broken today's activity in several steps to structure the task for you.
Step 1: Review Previous Readings on Proposals
By now, you have read or viewed several resources on writing proposals. Review these resources to remind yourself of the characteristics of and strategies for writing proposals:
Step 2: Read a New Resource on Proposals
Read the WikiBooks page on Proposals from the Professional and Technical Writing text. Like entries on Wikipedia, this page is an open, collaboratively-edited text. It has been written by professional writing teachers and students. Unlike a textbook from a publisher like Bedford/St. Martin's, this online text may not be polished, accurate, or well supported by outside resources. You have to determine the trustworthiness of this kind of text.
Step 3: Compare the Resources on Proposals
Compare the characteristics of and strategies for writing proposals that are presented in your previous readings and the new WikiBooks page.
Look for places that the texts agree or seem similar.
Note the places that the texts disagree.
Identify any information that is only included on the WikiBooks page.
Record any information that is missing from the WikiBooks page.
Step 4: Evaluate the WikiBooks Page on Proposals
Use the information you gathered in Step 3 to evaluate the Proposals page on the WikiBooks site. Determine its strengths and weaknesses, and then decide whether it is a trustworthy resource. Recognize that it's possible for the text to include both strong, accurate information and weak, inaccurate information.
Step 5: Write Your Comment & Reply to Your Classmates
Write a comment on today's post that reviews the Proposals page on the WikiBooks site. Think of your comment as something similar to a comment on a Amazon product or a YouTube video (but leave out the mean, inflammatory stuff). Tell us what you think about the WikiBooks page on Proposals and provide some details to back up your evaluation. Once you have posted your comment, read through the comments by your classmates and reply to their ideas as you like.
Step 6: Apply What You Have Learned About Proposals
Now that you have read and compared these resources on proposals, synthesize the information to create your own list of the characteristics of and strategies for writing proposals. Apply your observations on how to write proposals to your Short Report Proposal Project.
Photo credit: proposal by Helen Cook on Flickr, used under a CC-BY-SA 2.0 license.
---