This is the post for the week of November 6, 2017.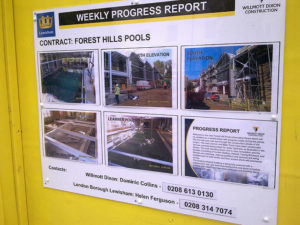 This week you will continue writing your Genre Analysis Report, and you will write a Progress Report that tells me about your project.
Readings for the Week
Tasks for the Week
By 11:59PM on Monday, September 25, submit your 11/03 Labor Log in Canvas, if you are using the grace period.
Spend the majority of your time working on your Genre Analysis Report. The more work you get done this week, the easier it will be to finish after Thanksgiving Break.
Plan ahead for next week. I know you are probably planning when you will leave for Break, so I want to mention that the work next week will be light. You will turn in your Progress report and a Labor Log. Otherwise, you will continue working on your Genre Analysis Report. I will still post daily posts that you can comment on if you like.

Why a Progress Report Now?

Before you leave for Thanksgiving break, I want you to assess your progress and then tell me what you have done and what you still need to do.

When you return after break, you can return to your progress report to see what you need to work on. This process will help you "hit the ground running" when you get back. You won't lose any time trying to remember where you left off.

Share a draft of your Progress Report in the Feedback on Progress Reports on Canvas by 11:59 PM on Wednesday, November 8.

In your message, ask your group to look at anything you are trying to improve. Let them know the kind of advice you need.
By 11:59PM on Friday, November 10, provide feedback to your group members, using the strategies in the Peer Review Commenting Strategies video.
Revise your Progress Report, using the feedback from your group members. Be sure to add any details on work you have completed since you wrote the first draft.

Submit your Progress Report in Canvas by 11:59PM on Monday, November 13. The grace period ends at 11:59PM on Thursday, November 16.
By 11:59PM on Friday, November 10, write your 11/10 Labor Log in Canvas. Specific questions for your log are included in Canvas. The grace period for your log entry ends at 11:59 PM on Monday, November 13.
Photo credit: Evernote ETC: My Field Notes by Brooks Duncan on Flickr, used under a CC-BY 2.0 license.
---