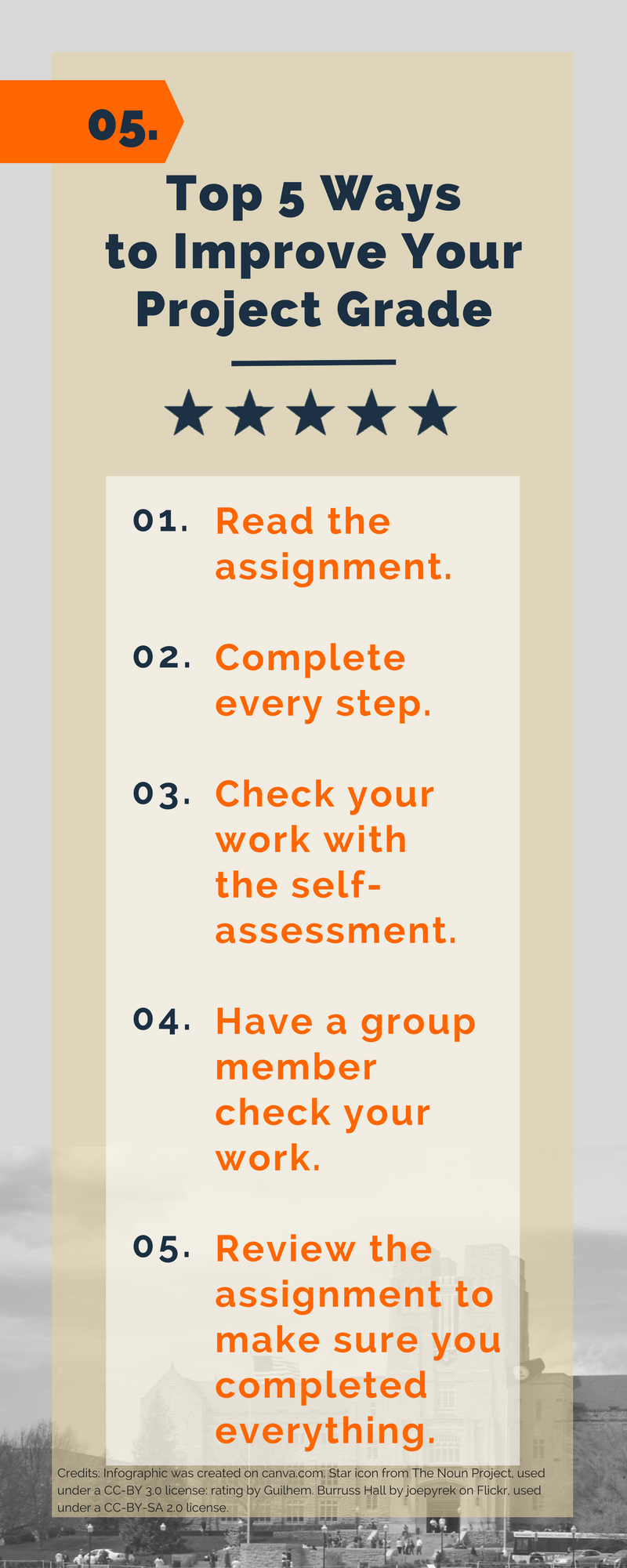 I have graded all of the Professional Bio projects. In this post, I'll comment on how you all did and what you can do if you are not happy with your grade. Please read the information carefully and note the related dates.
Overall Feedback for the Class
Complete bios: Most of you did a good job following the instructions in the assignment by including all of the required information and paying attention to document design.
Missing project self-assessments: Unfortunately, most of you failed to include the project self-assessment. Because the error was so prevalent, I ignored it for this project. For future projects, it will be required. The self-assessment was explained in Step 6 on the Assignment page.
Work on document design: Many projects could be improved with more attention to document design. In particular, review the information on using headings and subheadings create information-rich signposts for readers and on "chunking" text and visual elements.
Help from the Writing Center: Remember that anyone can visit the Writing Center in the library for help with projects for the course. Writing Center tutors can help you strengthen your content as well as work on document design and issues with phrasing, grammar, or punctuation. You can read more about the Writing Center and make an appointment at https://lib.vt.edu/spaces/writing-center.html.
Revision Activities for the Analysis Project
I have reopened the assignment so that those of you who want to revise can improve your project. Follow the guidelines below to resubmit your work.
If I made a mistake
Send me an email message or a private message on Slack with the details. I'll fix it.
If there were problems with the content or design of your bio
Revise your project to improve your work, adding whatever is missing or tweaking the design. Resubmit your project, and I will regrade your work.
If you did not submit your work at all
It is too late. Be sure to turn in all the remaining projects if you want to pass the course.
If something else is going on
Send me an email message or a private message on Slack with the details. I'll see what I can do to help you.
Suggested Revision Dates
By 11:59PM on October 12, aim to submit your revision (before you leave for Fall break). It will help you to have the bio done before we dive into the second half of the term.
If you need more time, that is fine. The bio assignment is open until 11:59PM on Saturday, October 28. You do not need to contact me. Just work to submit your revision by the 28th.
Note: This infographic already has a long description, so a transcript is not needed.
Credits: Infographic was created on canva.com. Star icon from The Noun Project, used under a CC-BY 3.0 license: rating by Guilhem. Burruss Hall by joepyrek on Flickr, used under a CC-BY-SA 2.0 license.
---